The high quality of an authentic 'Made in Italy' product: excellent yarns and the best production technology, to give to your foot top confort and style!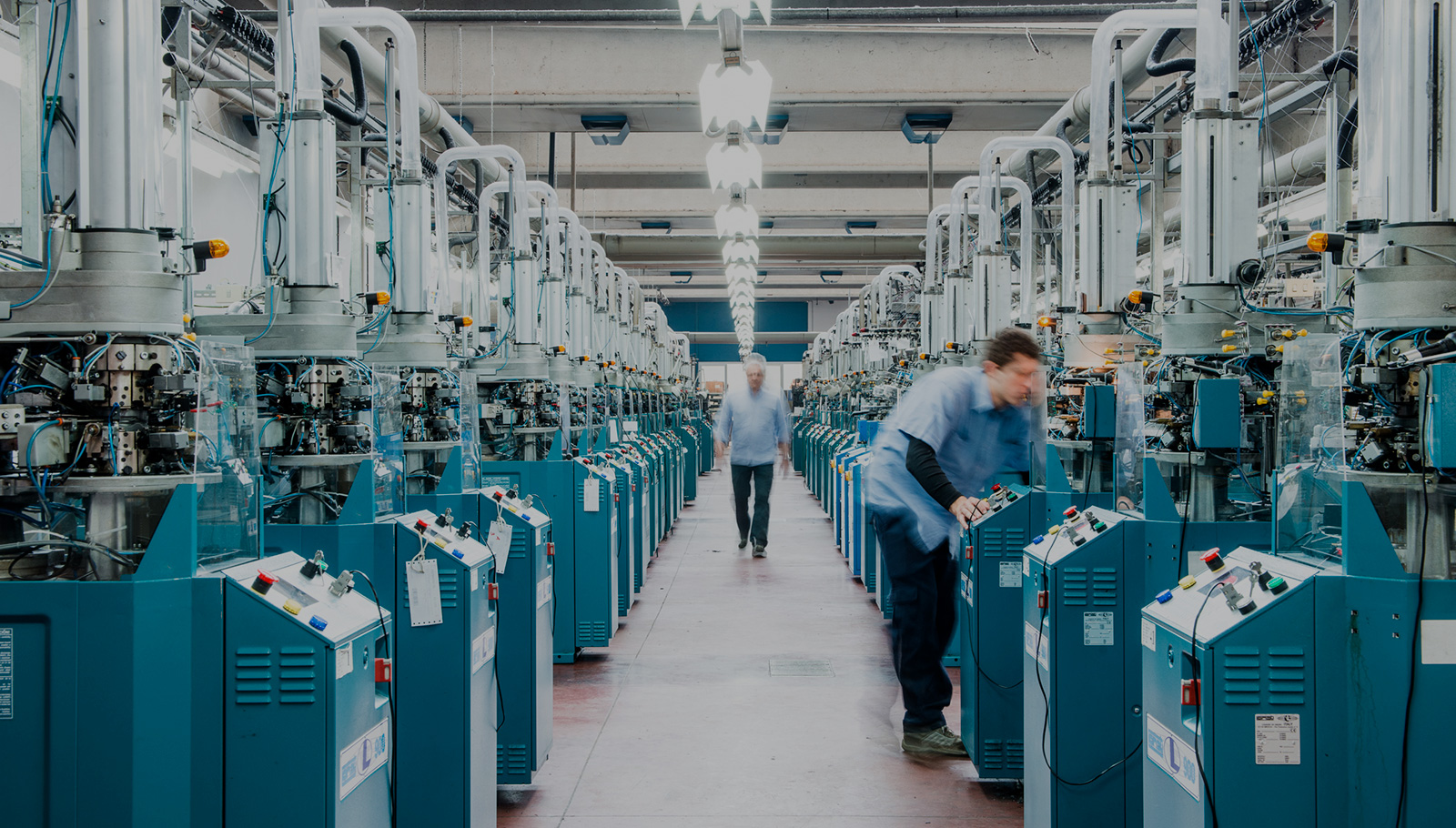 ---
1937

In 1937 was established in Rome the first italian hosiery factory, which in the fifties moved to Latina, becoming the "Calzificio del Mezzogiorno SpA".

From "Calzificio del Mezzogiorno" to "Dublo" ...

1950s

From the fifties to the present, the company has been establishing Itself as one of the best known companies in the production and distribution of men's socks.

A unique in the world manifacturing system

The use of top quality yarns and the unique in the world processing system, able to produce a double-knitted sock (DUBLO THE ORIGINAL), have been giving to Dublo a strong presence on the market.
---
The quality of our socks
For over 80 years Dublo has been known for the high quality and unique features of Its sock, which differs by a common men's sock.
COMFORT CUFF
The result of this particular processing is a close but comfortable fitting sock to the leg, which does not fall down.
INNOVATION
The double knit. A unique in the world processing system allows the creation of a double-knitted sock: internally, in contact with the skin, the sock is made of a natural fiber of top quality; externally, in contact with the shoe, It is made of a light Nylon fiber.
EXTRA DURABILITY
The certified extra durability of Dublo The Original is up to five time more than that of a normal men's sock. This, thanks to the original and exclusive weaving technique, which multiplies Its durability. It also guarantees color fastness to machine washing as well as resistance to wash shrink.
COMFORT
Laboratory tests show that Dublo The Original is hypoallergenic, because the skin contact is exclusively with 100% FILOSCOZIA (Lisle) and 100% Pure Virgin Wool natural fibers. With Dublo The Original the foot breathes because the sock does not retain the humidity, which evaporates quickly and leaves the skin dry.
TRANSPIRATION
The presence of a double yarn makes the epidermal wetness to be transported to the ouside. Furthermore, the transposition of the fibers guarantees perfect transpiration and hygiene, giving a pleasent feeling of freshness to your foot.
FIT
Dublo The Original is designed in 8 sizes to meet every need. The size chart, composed of 5 standard and 3 extra-sizes, offers an extremely good adherence to the leg and foot, which results in a perfect fit.
COLLECTIONS
The Original is Dublo's ultimate sock, produced in different designs with the use of two main yarns.
A pair of 1⁄2 ONCIA socks weighs half of the lightest Chiffon sock produced so far. A fresh sock marked by a delicate transparency, made of pure Karnak.
Alta Finezza is the classic line by Dublo, interpreted in various stylish editions.
I Prodotti Dublo sono sottoposti a trattamento igienico: